I am still trying to figure out how to organize some of my career related activities that I would like to include on my blog so that you can get to know me better. Here is a start…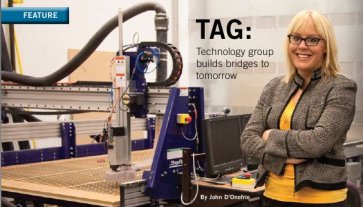 For 5 years I had the pleasure of leading the Technology Alliance Group for Northwest Washington (TAG).  TAG informs, represents, and connects technology business in Northwest WA and is affiliated with WTIA.
You can find out more about TAG from this November 2011 article in the Northwest Business Monthly which features an interview with Anna about TAG here.
While at TAG I performed extensive market research and asset mapping projects of the regional technology industry and higher educational research.
I assisted in the development of a business plan for Western Washington University  to establish the WWU Technology Development Center, as part of the Port of Bellingham Innovation Partnership Zone (Bellingham IPZ).  See sample pictures below.
Another accomplishment that I am especially proud of is the Social Media Conference NW which I was part of organizing in 2008 and 2010. The photos below is from the 2010 conference which attracted close to 300 attendees from the Pacific Northwest and beyond.
I was also involved in organizing three popular Bellingham TechNight Job Fairs in 2007,2008, and 2011.